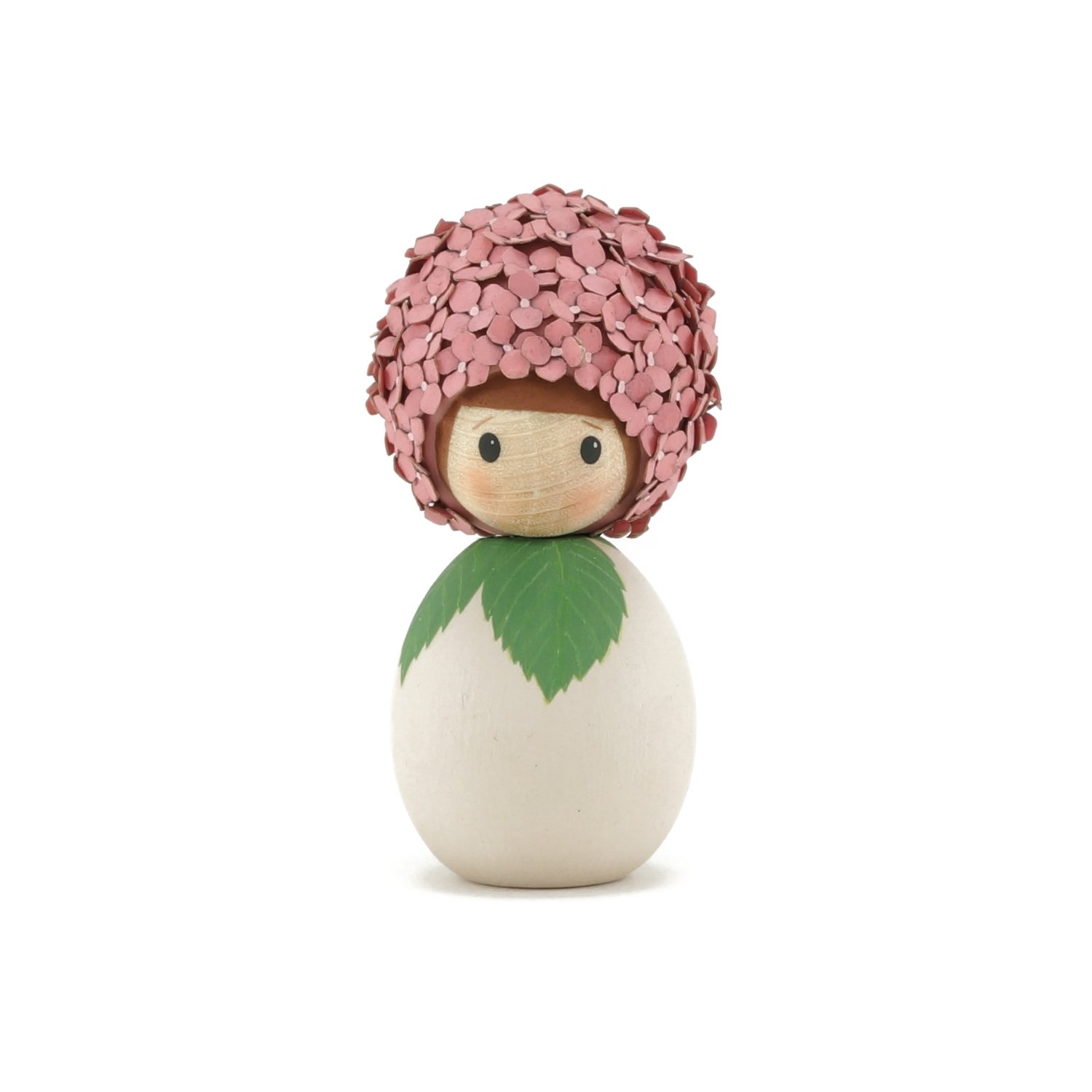 DORIMU Hydrangea - pink
MADE TO ORDER - LEAD TIME 3 WEEKS
Don't the large flowerheads of the cute Dorimu Hydrangea Gnomes look like pom poms? Pink hydrangeas symbolize true feelings. Some say pink hydrangeas carry sincere emotions and the meaning of love. Take a closer look at the individual blossoms and you'll find they resemble a heart!
The little bean-shaped OOAK magical folk is made from European hornbeam. Tiny details give them a special charm and an extra pinch of magic! Each hydrangea paper blossom is painted and glued onto the gnome individually!
Here's a secret: open your heart and you will hear them whispering and giggling while keeping you company! Let them into your heart and they will brighten up your everyday.
The Dorimu Gnomes are about 5,5 cm (2.1"). They are hand-painted and sealed with varnish, but they still feel like wood (not like plastic). Each Dorimu Gnome is unique. Please consider that Dorimu products are handmade and delicate. They are not toys and need to be handled with care.
Only one available.