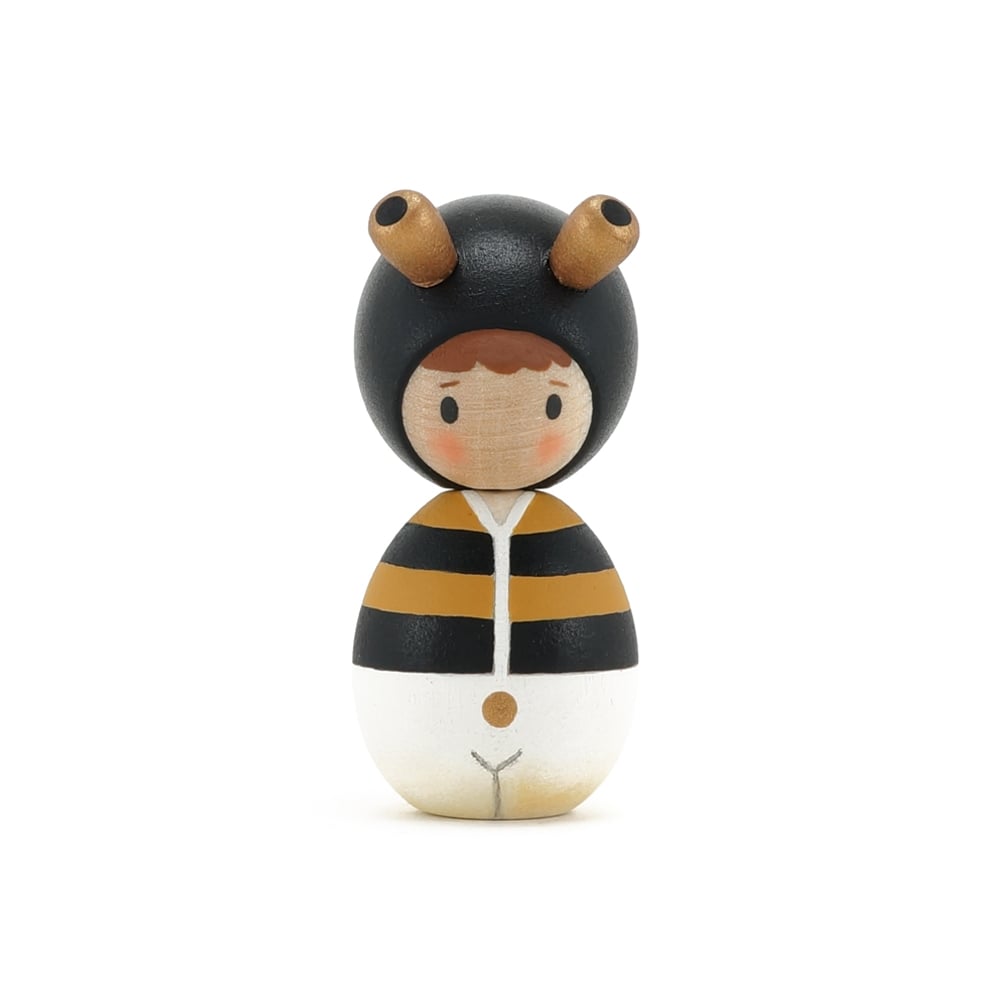 DORIMU BUMBLEBEE
MADE TO ORDER - LEAD TIME 3 WEEKS
It is said, that if a Bumblebee finds you, you should follow its lead and you will come to the destination most suited for you at the moment. Bumblebees teach us to be focused with intention and to be single-minded in purpose. But let´s put symbolism aside – who doesn`t adore the cute black and yellow striped chubby bugs hovering over spring flowers?
OOAK Dorimu Bumblebees are made from European hornbeam. Tiny details give them a special charm and an extra pinch of magic!
The Dorimu Bumblebees are about 5,5 cm (2.1"). They are hand-painted and sealed with varnish, but they still feel like wood (not like plastic). Each Dorimu Bumblebee is unique. Please consider that Dorimu products are handmade and delicate. They are not toys and need to be handled with care.